N.A.T.O. Summit Afterparty +++
+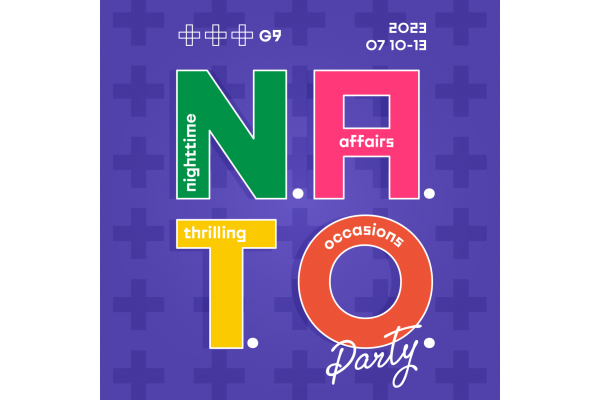 Get ready to par-tay, Lithuania!
Calling all Lithuanians and our esteemed NATO summit guests! We've got the party of the year lined up, and we want YOU to be there!
Mark your calendars for the 10th to the 13th of July because we're throwing the ultimate afterparty at +++ G9 to celebrate the NATO summit in Vilnius!
Get ready to dance the night away with our incredible lineup of live DJs, spinning the hottest beats that will keep your feet moving and your spirits soaring!
Liepos 10 d. Mindfeel
Liepos 11 d. Mindfeel
Liepos 12 d. Naina
Liepos 13 d. Gitto
But hold up, we've got a special invitation for all you summit heads! After the intense negotiations and important discussions, we want you to unwind and experience the true beauty of Vilnius through the eyes of its young people!
Join us at our exclusive afterparty and witness Vilnius like never before. You'll be captivated by the vibrant energy, the hidden gems, and the joyous spirit of our city!
Lithuanians, let's show our hospitality and welcome our NATO friends with open arms! Let's come together, celebrate our alliance, and create unforgettable memories that will resonate for years to come!
Don't miss out on the party of a lifetime! Share this post, spread the word, and let's make this afterparty one for the history books!